Enhance Your Creativity with Scrapbooking supplies online in Victoria
Mallee Magic is one of the wholesale dealers of scrapbooking supplies in Victoria. We also provide the necessities of card creating and patchwork crafts. We offer the perfect craft supplies that may help you in emerging with unlimited innovative ideas.
We commenced our journey a decade ago as a little craft store in Rainbow that renders a wide array of Giftware and craft products. Our store has gained quite a reputation among our customers for offering them with the ideal craft supplies and scrapbooking paper Victoria at the best price. The shop is also admired by the shoppers because it maintains a Brobdingnagian stock of products and hence they are never thwarted with America.
In the recent past, Mallee Magic commenced its internet based craft store to offer our products and Scrapbook paper Victoria to numerous people. Our on-line store is providing different types of art and craft materials from the leading brands of the country that not only assures the very best quality but also complete value for the money. We fix reasonable rates and ensure speedy delivery of the ordered goods at your home. For expertise in this business we have gained a considerable amount of knowledge regarding art and craft materials. We therefore help our customers by advising them about the latest styles of varied crafts.
Our on-line store maintains a wide range of products of the branded scrapbooking suppliers Victoria which comprises of card stocks, various kinds of scrapbooking supplies online Victoria, adhesives, embroideries, stamps, markers and embossing powders is highly in demand in our store. These markers are available in 168 different colors which might be used for card creating, stamping and scrapbooking. These manufacturers are ideal for journaling, coloring or mixing, and for color matching while making embroideries.
For people engaged in patchwork hobby we also offer a wide array of product that is of the highest quality sold at the most reasonable. We stock patchwork fabrics from Northcott, Wilmington Prints, Kona Bay, Clothworks, and Moda.  The following cloth ranges are also quite popular:
• Rose Cottage
• Razzle Dazzle
• Nighty Night Owls
• Dino Roar
• Cuddly Baby
• CountryTouch
• Blomma
It is our goal to publicize this ancient patchwork craft as much possible. Therefore, we are perpetually endeavoring to render new textures that might make the patchwork product unparalleled.
Many of our regular customers have derived the advantages of utilizing our on-line craft store. They can also buy huge discount scrapbooking supplies Victoria.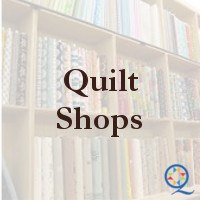 New Products
Distress Stain-Bundled Sage



Now Price:

$7.55

Rose Cottage Lg Roses Green



Now Price:

$20.00

Country Touch Repeating Stripe Multi



Now Price:

$20.00

Bundle of Joy Crib



Now Price:

$1.60

Liquid Pearls Platinum



Now Price:

$3.95

Mr. Claus



Now Price:

$1.60

NNOwl All Over Owls Ivory



Now Price:

$20.00

Dino Roar All Over Print Forest Scene



Now Price:

$20.00

Resin Blossoms-Pansy



Now Price:

$7.00

Bling Alphas - A



Now Price:

$2.50

Away In A Manger



Now Price:

$1.60

Sparklets-Hearts



Now Price:

$3.95

Blast Off Launch



Now Price:

$1.60

Starry Night Panel



Now Price:

$12.95

Lge Ribbon Roses - Coffee



Now Price:

$6.00

Sprocket Gears 12 per pack



Now Price:

$8.50

GL24 Pink Soda



Now Price:

$4.50

CS799 Decorative Lamp



Now Price:

$4.00

Sparklets-Rouge



Now Price:

$3.95

Communique Repeating Stripe Multi



Now Price:

$22.95

EP53 Golden Sparkle



Now Price:

$4.95

Elioso White



Now Price:

$20.00

Charm



Now Price:

$1.60

Classic - Antique Gold



Now Price:

$3.50

Ribbon Roses - Fairy Floss



Now Price:

$5.00

Razz Dazz Green 02



Now Price:

$20.00